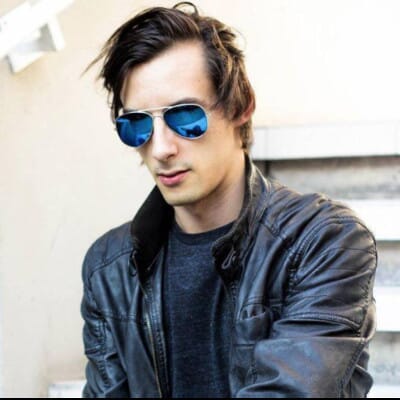 Dedupely has been undergoing some heavy development lately and we've been putting in the hours to bring you a few new powerful features that will improve your data cleansing process.
Aside from a large number of performance updates to the duplicate matching, web hook syncing and overall UI experience, we've launched two new features that we know you'll love: merge rules and daily data backups.
What are Merge Rules?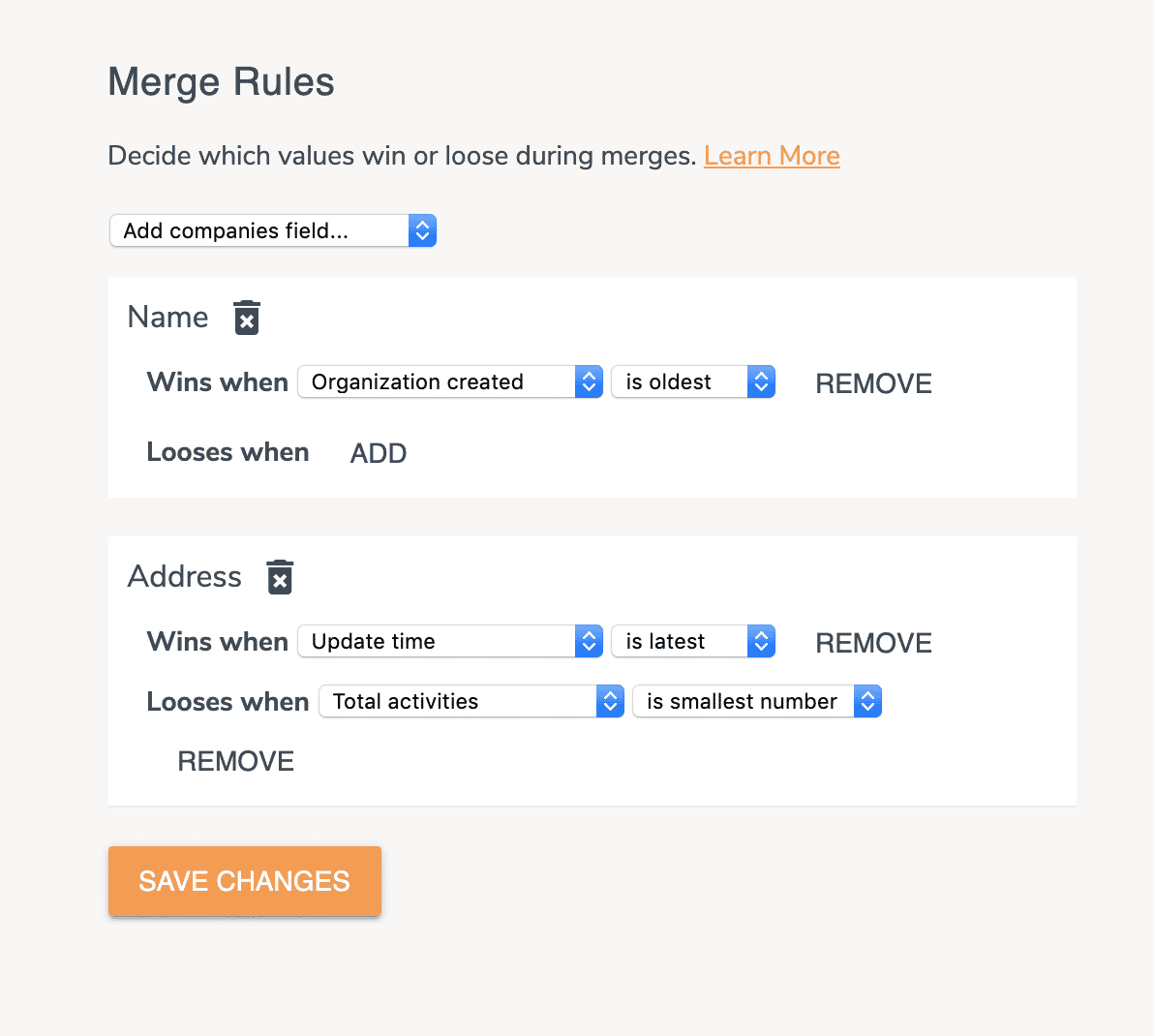 Merge Rules are used to auto-select which values win or loose during the merge. This only works for single-value fields. Multiple fields don't have a reason to have merge rules because they are combined.
This also allows you to auto-select which ID gets chosen during the merge, allowing you to set the master record.
Who gets merge rules?
Merge rules are available in all plans for v4 integrations (currently HubSpot and Pipedrive). Here's a quick video to learn more:
Daily CSV Backups
Incorrect merges happen sometimes and everyone needs to have a backup plan. This is why we've included daily backups (with 24hr retention) in all plans.
Each day, Dedupely will back up all of the data we've synced from your CRM. All fields are included and it can be downloaded as a CSV file.
You can download the last backup CSV by going to the backups section in the dashboard and selecting the record type you want to download.
Once you've downloaded the backup, you can import it into any program or CRM that supports CSV imports.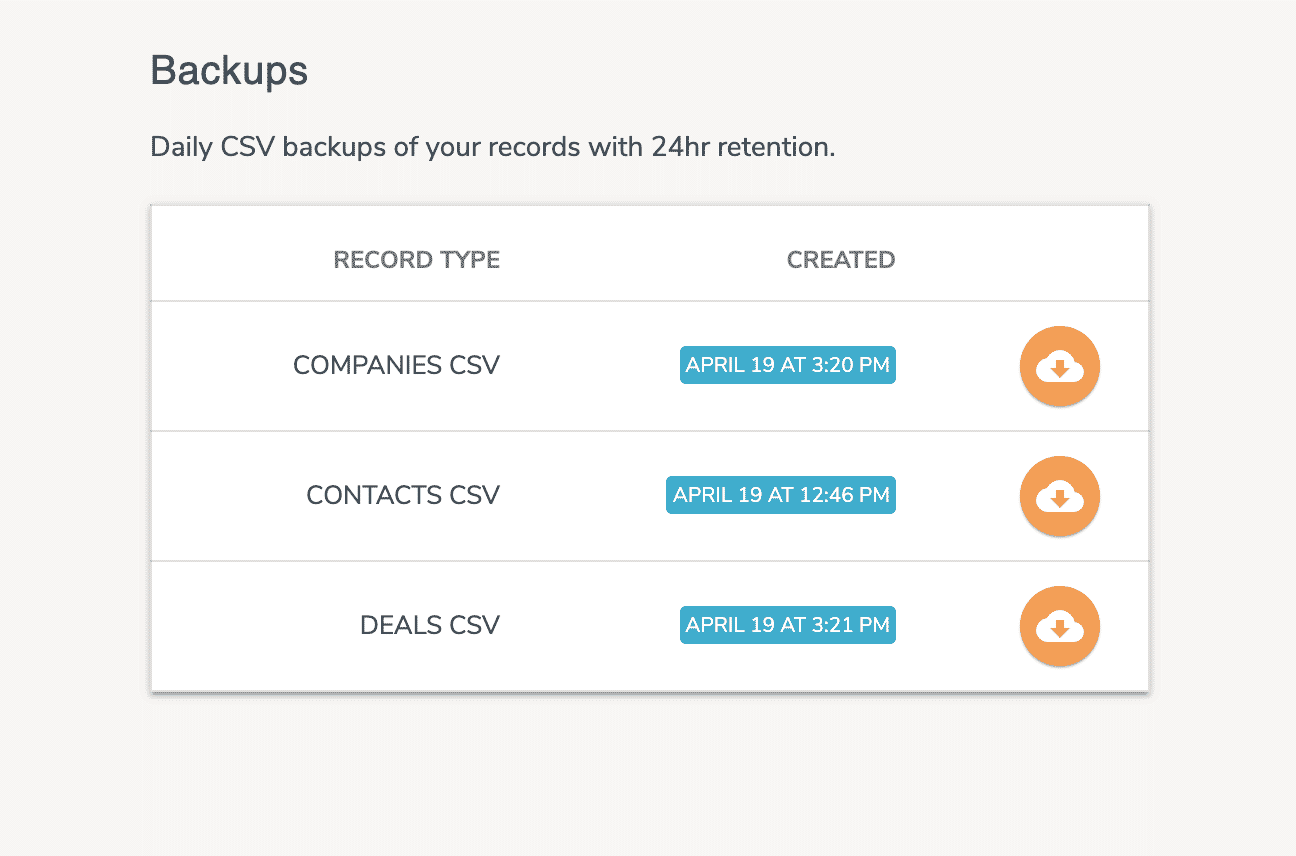 That's our announcement for April. Please give us feedback on the new features and let us know what you'd like to see in the next few months.