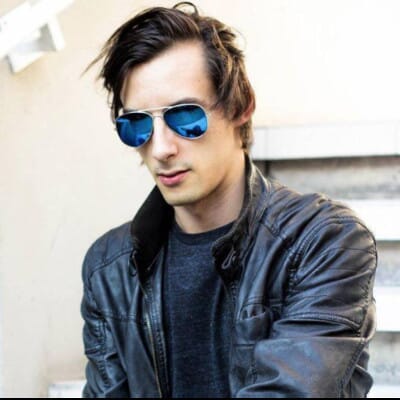 Pipedrive CRM is a sales management tool designed to help small sales teams manage intricate or lengthy sales processes.Most of the people know that Pipedrive is for improving the sales process in the companies, but as we mentioned before, a CRM is not a magic wand, most of the success of your sales depends on your strategy and execution.Now that said, Pipedrive CRM can be used for more than monitoring your sales, it also can be used to monitoring your leads.There are many other ways you can use Pipedrive. We compiled a list of all the best ways you can take advantage of you Pipedrive CRM:
1) Account Management
Most of the people only use their CRM to track the beginning of their sales. With Pipedrive you can also follow your sales and offer your customers news options in case their necessities change.This will help you to build better relationships with your customers, anticipate their necessities. In other hands you will be able to increase your revenue and improved good customer service.
2) Pipedrive Helps You Comply with GDPR
GDPR (General Data Protection Regulation) imposes restrictions on how businesses who operate in the European Union can store and manage a customer's personal data.Pipedrive can securely store your customers' data and ensure third parties cannot see or access it. If you have questions about how this is implemented in Pipedrive, read this a guide that they wrote for
sales specific area
3) Synchronize Your Agenda to Pipedrive
When your customers book an appointment from a website like Facebook through the agendize widget, all the data will automatically be sent to Pipedrive.How does this work for your business?This will optimize time spent tracking your prospects since you will be able to spread information about the different appointments, in order to have each calendar and each customer's info up to date.
4) Create and Archive
Pipedrive is able to create, organize and store files for common things like contracts, applications, and briefs.This helps you categorize and better your process. Also, you'll be able to find any of your projects quickly on your computer.
5) Sync Email Inboxes
One really interesting feature that Pipedrive has is email inbox syncing. Instead of switching to your Gmail window or worse, your email desktop client, you can have all of your communications in front of you. Another cool feature is that your email sent to or received by contacts in your Pipedrive account can be seen when viewing their profile giving you and your team everything they need to know about past interactions with the given contact or lead.Pipedrive CRM is more than for sales, there is a lot of tools that may help you to concentrate on everything you may need in one place. Whatever your business requires, Pipedrive will be able to assist you to make your sales operations more efficient.