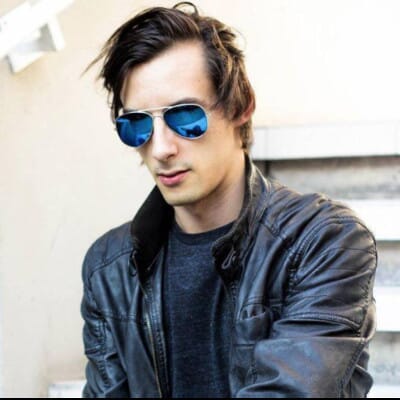 If make marketing is hard, imagine made marketing for your marketing company!Selling ideas is not easy, maybe no the way you sell a car for example, because you are selling your ideas that adapt to the changing of the industries, selling ideas to sell. Basically, you are selling your credibility.There are some ideas that are some points of credibility.
Create an identity
Why any client or company wants to bond with you unless they know what you stand for? this means to create your reputation as the first option to business with.This means to create a company logo, a brand, a message that actually works.And the most important: every communication you have with a potential must have the potential that something really big is going to happen.
Clients Testimonials
We mention the credibility, this is one of the best ways to prove it. Why? is very simple. Most of the times potential clients look for the story of success. Common mistakes include testimonials that are too enthusiastic or those that are too cheesy to believe it. The right ones must reflect issues of interest of the audience you wants to capt the attention.
Understand the market
To create a good reputation, you must see the top of the phone and the bottom. You need to anticipate them and live up the idea that everything changes and is not like 50 years old when you can create something perdurable in an easier way.Companies most of the time pick up companies that have experiences working with companies that deal with similar business to them. This means that you already have the experience to target their market. This should give you a level above your competition.
Create value content = Good marketing
The client testimonials are good, but not only make your content only for your clients, do it also for Google. Share information! there are some ways to do it, blogs, videos, hosting podcasts. No also will make you an expert on this matter, will also give you free traffic. Also can host another blogger and get some traffic.
Mouth marketing
People trust recommendations from friend and family more than any other source. There are two areas where you can make a difference: Results and service.Make sure that your product is really working and this will have your costumes telling to their colleagues that they need to hire your agency. Send thank you cards, never miss a deadline, be warm and communicate often with your customers.
Socialize on social media
You should make a difference in what you offer, anyone would hire a company that gives the impression that offers the same that everyone else.You need to demonstrate that you are original one in a kind, Social media es one of the best ways to do this, show your creativity and make yourself note.All the social media channels have different markets. Rather try to be good in all of those, choose the ones that are the best for you and try to fit in those first.
All is about creativity!
How you manage your creativity and do in an ethical, professional and memorable way is the way your skills show up. Using creative methodology and smartly deploying your resources should bring you marketing success.