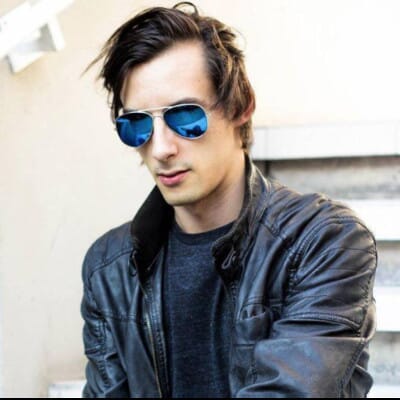 There has been so much talk about leadership, and it is not clear which are the skills that a leader should have.
Many of these skills are within all of us. Knowing what they are can help you develop the know-how to reach your goals, both individually as a team and as a leader.Here are some signs you're becoming a good leader:
1. You know the moment to be a leader
Good leaders know their team members' areas of expertise. What does this mean? When you know what obstacles your team needs to see beyond, you are there to guide them to see a different side of the same coin.
2. Your leadership goes beyond ambition
Let's face it, is important to have ambition. But this is not the only reason moving your decision making. Leadership comes with power and this is the better way to show that you ambition is in order to the general success of the team. Nobody benefits more or less. The benefit is the same for everyone, there is an equality in the team.
3. You listen to your team
A good leader always is open to new suggestions from the team and accept criticism because it's something that makes a difference. They're not afraid to ask and seek new ideas or suggestions from their team when there is doubt about something.
4. You know your team member's talents
Imagine that you are part of a project. You are an expert in programming one day you get a project leader on board that doesn't know your name, doesn't have a clue about what you do and assigns you with unrelated tasks. It's not a good feeling, right? Well, a good leader knows the name of the members of their team, what they are good at and knows how to utilize their talents.
4. You do something without expecting anything in return
A natural leader does things to help others without asking for a favor or expecting anything in return.
5. You treat everyone well regardless of how you feel
A good leader leaves his problems outside the door. What does that mean? There's a chance that your feelings or you personal troubles interfere with the projects you work on daily. If you can separate your personal and professional life, you don't treat your team like they're part of a problem they have nothing to do with. With the stress of finances, relationships, family, health, etc., not many can do that.
6. You are always willing to learn.
You, as a good leader, knows that always can learn from everyone. Up until this moment, you've been able to learn from all of the good and bad leaders in your past. You must be willing to share your knowledge with your team and the people around you, creating new leaders within your organization.Being a leader goes beyond to talent, education or experience is much more about taking the lead, and cultivating the ability to move other people to a common purpose. It all starts and stops there.